Last updated on February 5, 2019.


---
27th Annual Oscar Party:
"AND THE WINNER IS..."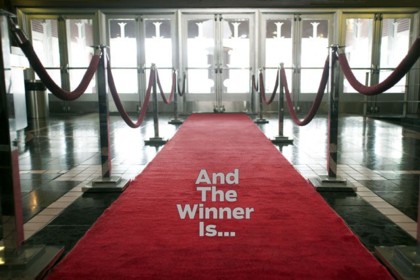 Will your favorite flick win? Join the Washington, DC Film Society at its 27th Annual Party FUN-raiser, "AND THE WINNER IS…"! Cheer the stars with fellow film fans on Oscars Night! The fun starts Sunday, February 24, 2018 at our favorite locale, the Arlington Cinema 'N' Drafthouse, (2903 Columbia Pike, Arlington, VA). Tickets are on sale at 6:00pm; doors open at 6:30pm. Preceding the Oscars at 8:00pm is the red carpet/pre-Oscar show.

Tickets are on sale now. More details here including ticket ordering information.



---
Join the DC Film Society!
Half-year memberships are available NOW for the six month period December 1, 2018-May 31, 2019. Go to our membership page to sign up.

Be a part of the movie buzz and join the DC Film Society. Enjoy advance preview film screenings, discounts to Filmfest DC and many more benefits including our annual "And the Winner Is" Oscars event and "Coming Attractions Trailer Nights."


---
Visit Us on Facebook
---
Storyboard Newsletter
Check out the monthly Calendar of Events in the Storyboard newsletter and see what film events are going on around town.

The February Storyboard is now on the website.


---
The Cinema Lounge
The Cinema Lounge, a film discussion group, takes place at 7:00 PM at Teaism in Penn Quarter, 400 8th St., NW in Washington, DC (closest Metro stop is Archives, also near Metro Center and Gallery Place). NOTE: We will meet in the downstairs area. You do not need to be a member of the Washington DC Film Society to attend.

Upcoming discussions:

Monday, February 11, 2019 at 7:00pm

TOPIC: Is Film Criticism Becoming Too Politically Correct?

Not too long ago movies were primarily reviewed by older white men. Now with the Internet and social media, we have more diverse perspectives than ever before. Movies are being judged not just on their artistic merits or entertainment value, but also their social message and cultural awareness. Is that a fair standard? Or is it establishing a political litmus test that could limit free expression?

For Cinema Lounge discussions March-May, 2019 go to the Cinema Lounge page.


---
NEW - Press Materials
Mission Statement and Fact Sheet


---